Our services are carried out by fully certified and insured practitioners with wide knowledge and experience in the area of the expertise, as well as confidential, friendly, open, hospitable and nurturing approach to each and every being. For further information on our practitioners, please, refer to Our Team page.  The treatment space is always clean, comfortable, safe and adjusted to suit your personal preferences to maximize the positive effects and the enjoyment from the treatment.
Crystal Healing + Reiki Healing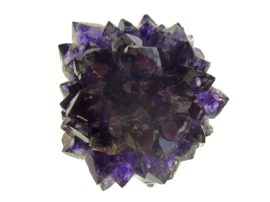 In this treatment, we combine elements of Reiki healing (please, refer to Reiki Healing page in Our Services) with crystal healing. Reiki healing combined with crystal healing allows us to maximize the effectiveness of the treatment.
44 GBP for 1h treatment
66 GBP for 1h 30min treatment
For concessions, please, contact us via email at holistichealingtherapyuk@gmail.com or by calling us on 01932 880 712.
Our treatments are available across Elmbridge, including: Weybridge, Walton On Thames, Cobham, Claygate, and Thames Ditton.
Please call us to discuss the most convenient location for you. Home visits are possible in certain cases. There will be a small additional surcharge based on your location.
Please note, we also have access to rooms at various Elmbridge community centres, should you require us to book one of these, there will be a surcharge of £8 an hour.
Whom the treatment is suitable for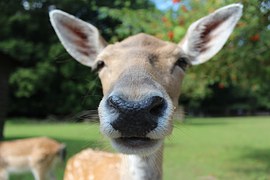 Reiki and crystal healing are holistic types of treatment which are generally suitable to all. We advise all our clients with a certain medical condition to visit his/her GP and acknowledge him/her about starting the treatment. It will allow both your GP and a Reiki practitioner to look better after your condition.
Minors: We kindly ask clients who are younger than 18 years old to be accompanied by a parent/guardian and provide a consent letter from a guardian or a parent. We would also ask you to bring a letter from your GP that will tell us that your GP is aware of you taking Reiki and crystal healing treatment.
Contraindications and Limitations
Pacemaker: Due to the nature of energy healing, it is prohibited to do Reiki healing on those who have a pacemaker, as the energy can impact the pacemaker's functioning.
Medications: We ask those who take medications to see a GP and acknowledge him/her of receiving a Reiki and crystal healing treatment before the initial treatment, and bring the letter from GP saying that he is aware of the situation. Those who need regular injections/medications are advised always to carry medications with them to the treatment. Clients with diabetes are also asked to always carry their blood testing kit and some food containing glucose.
Epilepsy: Even though Reiki and crystal healings tend to improve the condition, please, kindly note that due to the nature of energy work Reiki and crystal healing might cause an epileptic fit during the treatment. All clients with epilepsy are kindly asked to sign the consent form before the treatment, as well as see their GP and bring the signed letter from your GP saying he/she is aware of you starting the treatment.
Pregnancy: There are no specific contraindications, however, our clients who have concerns after the first trimester (e.g. history of miscarriage) are kindly asked to see their GP and acknowledge him/her of the treatment taken, as well as bring the letter of confirmation from the GP. We ask you to do it so that your GP and your practitioner together can better monitor your condition.
After confirming the treatment with a member of our team (please, fill in the contact form in order to book a treatment) and before the initial Reiki treatment, we kindly ask our clients to fill in the initial interview form, which contains contact as well as medical information. It helps us better understand individual needs and requirements of every client, as well as more effectively target our treatments to specific conditions.
We also kindly ask our clients to wear comfortable clothes during the treatment, as we would like you to feel as relaxed as possible. It would help the energy to travel deeper in the layers of the body to ensure the maximum results.
Before each treatment, a practitioner will prepare certain crystals for the healing, which would be most suitable for your needs. These crystals would then be carefully cleansed and energetically charged to improve the healing qualities of the crystals. The energetical charging of crystals allows them to be more efficient in treating specific conditions. All crystals are charged to suit individual needs.
The initial treatment starts with a 10-15 min chat with one of our practitioners. It helps us better understand the goals that you want to achieve as a result of treatment and provides us with more information on your current conditions. The initial interview also helps you to get to know us better before the treatment begins.
After the initial interview, we begin with scanning the biomagnetic field (aura) of the body for any energy blocks or imbalances. It takes about 5-10 min and helps us better focus the healing energy on the areas that need the most attention, as well as get the picture of your overall well-being.
After the scanning, we proceed to the main healing, which lasts about 50-60 min. The healing starts with working with the pendulum to balance up all the main chakras. Then the practitioner places certain crystals to certain parts on the body, usually, but not always, associated with chakras (body energy centers), as well as around the body. The practitioner then places his/her hands approximately 5-10 cm above the body (above the crystals, as well as in other Reiki positions) and gives you the healing energy through the palms of the hands. Once the therapist covers one hand position, he/she moves to the next one. This lasts until all the necessary positions are covered. During the treatment, you would comfortably lie on a therapy couch with a pillow under your head and a blanket over you for maximum comfort.
Your therapist will be there during the treatment to assist you, as well as before the healing begins to tell you more about possible biofeedback sensations.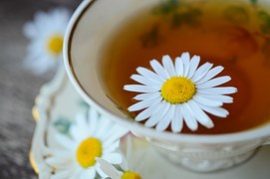 After the treatment all crystals will be carefully removed from your body, as well as from around your body. You will be provided with a hot drink according to your preference. We will have a friendly chat lasting about 10-15 min to discuss your sensations during and after the treatment. We would kindly ask you to fill in the treatment form, which will be sent to you via email after the treatment. It will help us understand how we can improve our treatment to suit better your needs in the future. We will also evaluate whether our treatment best suits your needs, and the possibility of further cooperation.
It usually takes 3 days for all the energy to settle in after the treatment. After the treatment, you could feel some physical and emotional sensations, which indicate that the energy is working through. If you would like to discuss any of the sensations, your therapist will be happy to assist you.
Cancellation: Please, kindly acknowledge that we fully refund our treatments not later than 48 hours before the scheduled time of the treatment. Those who cancel at least 24 hours in advance will receive 50% refund. We do not refund the treatments cancelled later than 24 hours before the start of the treatment.
Rescheduling: If you would like to change the date of the treatment, please, kindly contact us not less than 48 hours before the scheduled treatment time.
Learn more about Crystal Healing, Reiki Healing, and our Services
About Crystal Healing:
You can learn more About Crystal Healing here;
about Crystal Healing History on our Crystal Healing: History page;
about Crystal Healing Science on our Crystal Healing: Science page;
about How to Cleanse and Take Care of Your Crystals here.
About Reiki Healing:
You can learn more About Reiki here;
about Reiki Healing History on our Reiki: History page here;
about Reiki Healing Science on our Reiki: Science page here;
about our Reiki Healing Services here;
about our Distant Reiki Healing Services here;
about our Reiki Level 1 Teaching here;
about our Reiki Level 2 Teaching here;
about our Reiki Level 3 Teaching here;
about our Reiki Re-Attunements Services here.